2019 Porsche Cayenne vs. BMW X5 vs Mercedes-Benz GLE

Modern performance SUVs have more to offer than just blistering acceleration and agile handling. In an effort to meet the needs of the most discerning SUV buyers, these models have been engineered with dynamic styling, luxurious interiors, and a variety of tech features. Equally as versatile and they are comfortable, this new breed of SUV is a great choice for drivers who crave utility in addition to sportscar-like performance.
Since its introduction nearly two decades ago, the Porsche Cayenne has helped establish itself as the premier performance SUV in the segment it helped create. To help prove how the 2019 Cayenne continues to be the best option in the segment, we've created this in-depth comparison in which the Cayenne goes up against two of its biggest rivals – the BMW X5 and Mercedes-Benz GLE SUV. Let's investigate how the Porsche Cayenne sets the benchmark for the modern luxury SUV.
Porsche Cayenne vs BMW X5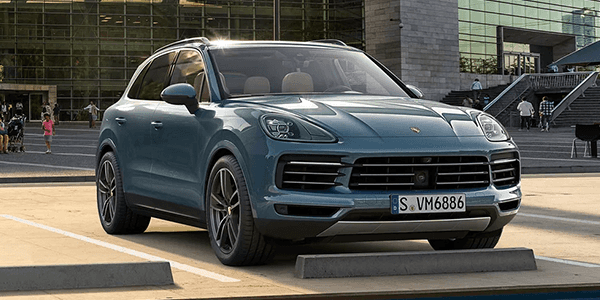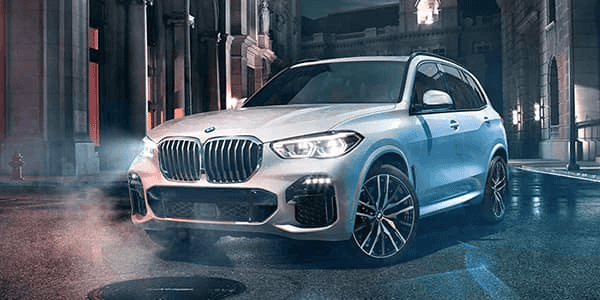 | | | |
| --- | --- | --- |
| 2019 Porsche Cayenne | VS | 2019 BMW X5 xDrive40i |
| $65,700 | MSRP | $60,700 |
| 335 | Horsepower | 335 |
| 332✓ | Torque | 330 |
| 4,377 lbs ✓ | Curb Weight | 4,991 lbs |
| 152 MPH ✓ | Top Track Speed | 130 MPH |
| 7,700 lbs ✓ | Towing Capacity | 6,603 lbs |
| 23.7 gallons ✓ | Fuel Tank Capacity | 21.9 gallons |
| All-Season ✓ | Tire Type | Run-Flat All-Season |
| 19.8 feet ✓ | Turning Radius | 20.7 feet |
| Leather ✓ | Seat Material | Sensatec Leatherette |
| Standard ✓ | Satellite Radio | Optional |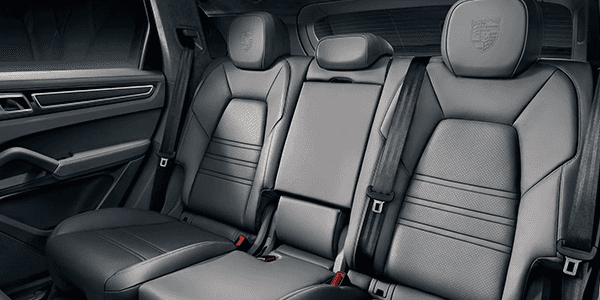 The first competitor to face off against the Porsche Cayenne is the BMW X5. The familiar rivals have each been redesigned for the model year. Both SUVs are equipped with six-cylinder turbocharged engines that deliver essentially identical performance figures. However, if you're craving razor-sharp handling and agility the Cayenne has a significant 436-pound weight advantage over the X5. This reduced weight allows for more precise handling through the corners and quicker acceleration on the straightaway. Furthermore, the Cayenne also has a higher top speed than the X5.
The Cayenne also features a turning radius that's nearly a foot shorter than the BMW X5, making it much more pleasant when navigating congested parking lots or squeezing into a tight parking space. A larger fuel tank on the Cayenne lets you go further than the X5 on a single tank, making it the better choice for drivers that enjoy taking extended road trips.
You'll discover even more advantages for the Cayenne when you step inside the interior. As an example, the Cayenne includes standard leather upholstery. On the other hand, BMW includes Sensatec Leatherette seating surfaces which lake the genuine feel and softness of natural leather. Height-adjustable front seat belts allow Cayenne drivers and front seat occupants to find their ideal seating position, another feature which is not offered on the BMW X5.
Standard satellite radio provides countless options for entertainment, news, and music. Lastly, the Porsche Cayenne comes fitted with all-season tires which perform across the entire spectrum of weather conditions, Although the X5 has similar tires, they're also run-flats which traditionally compromise road feel and handling performance in favor of convenience. Drivers looking to get the most out of their SUV should select the Porsche Cayenne.
Porsche Cayenne vs Mercedes-Benz GLE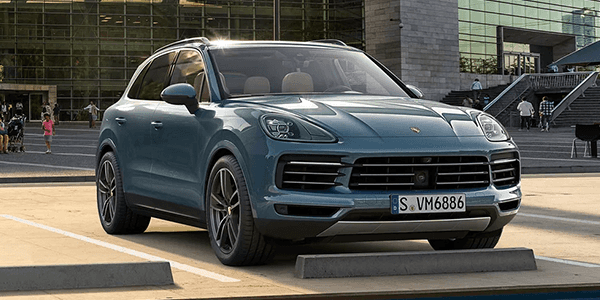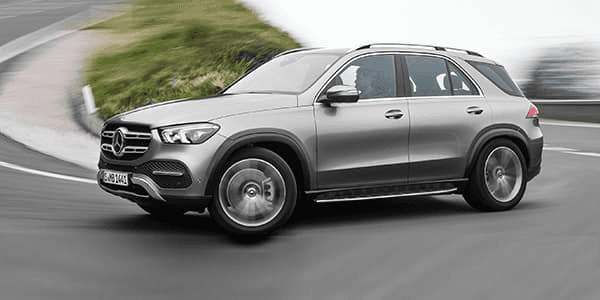 | | | |
| --- | --- | --- |
| 2019 Porsche Cayenne | VS | 2019 Mercedes-Benz GLE 400 |
| $65,700 | MSRP | $55,700 |
| 335 ✓ | Horsepower | 329 |
| 332 | Torque | 354 |
| 4,377 lbs | Curb Weight | 4,751 lbs |
| 7,700 lbs ✓ | Towing Capacity | 7,200 lbs |
| LED ✓ | Headlamp Type | Halogen |
| Standard ✓ | Fog Lights | Not Available |
| Leather ✓ | Seat Material | MB-Tex Leatherette |
| 40/20/40 Split ✓ | Rear Seat Design | 60/40 Split |
| ParkAssist front and rear ✓ | Parking Sensors | Optional |
| 10 ✓ | Number of Speakers | 8 |
| Standard ✓ | Navigation System | Optional |
| Variable Intermittent ✓ | Windshield Wiper Speeds | Fixed Interval |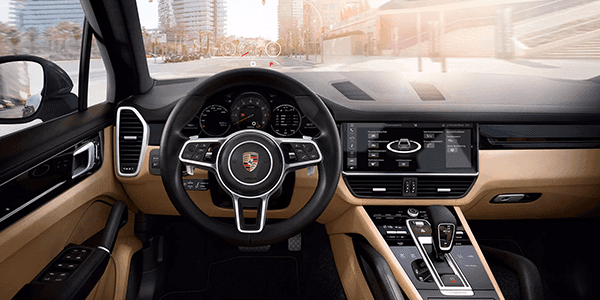 Next up to challenge the Porsche Cayenne is the Mercedes-Benz GLE 400 SUV. As we've seen previously, the GLE 400 features an identically-sized V6 engine along with nearly the same performance numbers as the Cayenne. This time, the Mercedes-Benz has less horsepower and is far heavier than the Porsche.
Comparing lighting technologies of both models, the clear favorite is the Porsche Cayenne. It comes standard with advanced LED headlights and fog lamps which provide greater longevity and clarity compared to the archaic halogen units found on the GLE 400. Similarly, you'll have greater confidence and visibility behind the wheel of the Cayenne during harsh weather conditions thanks to standard variable intermittent windshield wipers.
Turning our focus towards the interior, the Cayenne remains the better option as compared to the GLE 400. MB-Tex Leatherette seating surfaces of the GLE might add some durability but they don't offer the same feel of the genuine leather seats of the Cayenne. The rear seatback of the Porsche is split 40/20/40 gives you more options for transporting cargo and passengers as well.
Additional premium features included as standard or as optional equipment on the Porsche help illustrate how it's far more luxurious than the Mercedes-Benz GLE 400. You'll enjoy a superior listening experience thanks to a total of 10 speakers inside the Cayenne. Standard navigation helps you reach your destination both safely and on time, something GLE owners will have to pay extra for. Also, front and rear ParkAssist sensors take the guesswork out of parking. Optional speed-sensitive power steering provides additional confidence at high speeds along with improved maneuverability and lower speeds.

Now that the results have been tallied, the winner of this matchup of performance SUVs is the Porsche Cayenne. Neither of the competitors from BMW and Mercedes-Benz are able to match the luxurious standard features, cutting-edge technology, performance engineering, and precision craftsmanship found on every Cayenne model.
When you're ready to experience all that this inspired SUV has to offer, our team of Porsche Brand Ambassadors at Porsche of the Village are standing by to introduce you to the Porsche Cayenne. Whether it's the Cayenne, Cayenne S, or Cayenne Turbo that has your interest, we're here to help you select the model which perfectly matches your lifestyle and driving habits.