August Demo Special Offers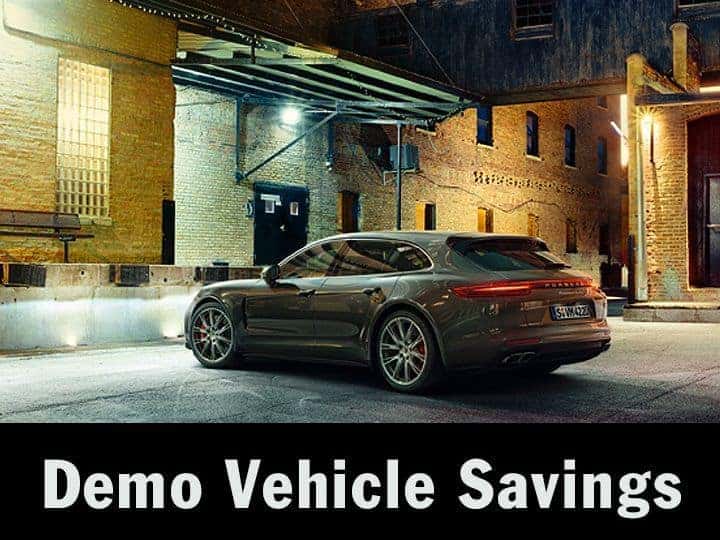 Perfect Timing. Get incredible offers on remaining 2017 Porsche demo inventory in Cincinnati, Ohio at our Porsche of the Village dealership.
Click The View Details Button Below For Additional Pictures And Full Equipment List
Mileage may vary below. Mileage is updated on a daily basis. Porsche of the Village is not responsible for typographical errors.
2017 Porsche 718 Boxster
Exterior: Black
Interior: Black
STK #: HS220409
Mileage: 847
Porsche of the Village Price:
$66,925
2017 Porsche Panamera 4
Exterior: White
Interior: Luxor Beige
STK #: HL102677
Mileage: 62
Porsche of the Village Price:
$106,795
2017 Porsche Cayenne Platinum Edition
Exterior: Black
Interior: Luxor Beige
STK #: HKA87998
Mileage: 15
Porsche of the Village Price:
$72,715
2017 Porsche 911 Targa 4 GTS
Exterior: Guards Red
Interior: Black
STK #: HS137102
Mileage: 52
Porsche of the Village Price:
$170,665
2017 Porsche Macan
Exterior: Volcano Grey Metallic
Interior: Black
STK #: HLB82980
Mileage: 15
Porsche of the Village Price:
$53,995
2017 Porsche Cayenne Platinum Edition
Exterior: White
Interior: Black
STK #: HKA86507
Mileage: 5,445
Porsche of the Villag Price:
$63,270
2017 Porsche Cayenne Platinum Edition
Exterior: Rhodium Silver Metallic
Interior: Black
STK #: HKA88073
Mileage: 4,516
Porsche of the Village Price:
$76,320
2017 Porsche Macan
Exterior: Jet Black Metallic
Interior: Black
STK #: HLB04535
Mileage: 5,544
Porsche of the Village Price:
$59,930
2017 Porsche Macan
Exterior: Volcano Grey Metallic
Interior: Black
STK #: HLB01057
Mileage: 4,658
Porsche of the Village Price:
$58,485
2017 Porsche Cayenne Platinum Edition
Exterior: Rhodium Silver Metallic
Interior: Black
STK #: HKA88320
Mileage: 2,781
Porsche of the Village Price:
$73,505
2017 Porsche Macan
Exterior: Volcano Grey Metallic
Interior: Black
STK #: HLB06860
Mileage: 2,880
Porsche of the Village Price:
$60,055
2017 Porsche Panamera 4
Exterior: Black
Interior: Black
STK #: HL100504
Mileage: 2,501
Porsche of the Village Price:
$106,790
2017 Porsche Macan
Exterior: Night Blue Metallic
Interior: Agate Grey
STK #: HLB81868
Mileage: 304
Porsche of the Village Price:
$61,325
2017 Porsche Macan
Exterior: White
Interior: Luxor Beige
STK #: HLB82580
Mileage: 1,225
Porsche of the Village Price:
$58,750
2017 Porsche Macan
Exterior: White
Interior: Luxor Beige
STK #: HLB82674
Mileage: 1,224
Porsche of the Village Price:
$58,705